Carl Dalio Fine Art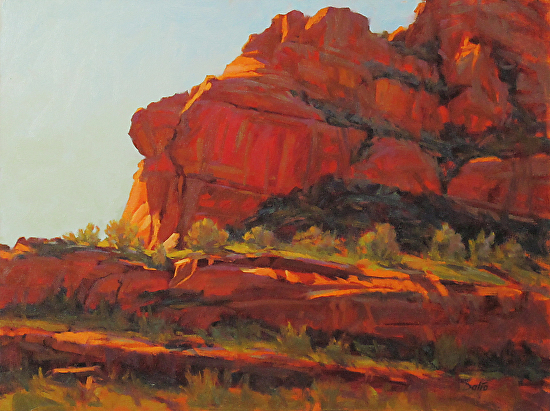 Thunder in Sedona
This plein air painting (oil on canvas panel - 18x24), one of several paintings created for the Sedona Plein Air Festival,
captures the power of rugged, Arizona red rock country.
For this particular subject, I hiked into Fay Canyon, just northwest of Sedona. This magnificent rock formation soon
came into view and I quickly set up my easel on a slope above the canyon trees. I was truly captivated by the stunning
peacefulness of the canyon environment. High above me, circled a collection of ravens having their familiar conversations
in the morning air. Like the hull of a mighty ship riding an ocean of red and green... solid rock, color, and light emerged
as thunder solidified.