Carl Dalio Fine Art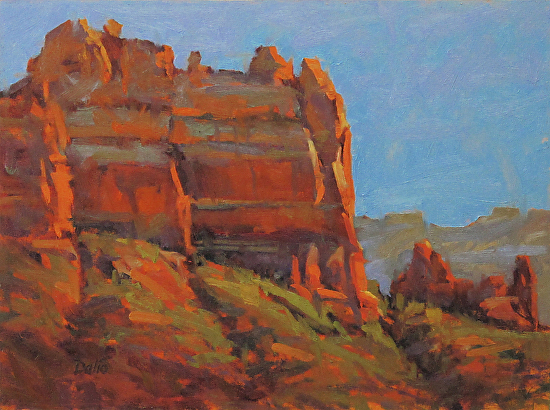 Sedona Afternoon (Snoopy Rock)
This plein air painting (oil on canvas panel - 12x16), one of several paintings created for the Sedona Plein Air Festival,
captures a well known landmark above the town of Sedona, Arizona.
What people are saying about Carl Dalio Fine Art:
"I grew up in an art obsessed family! We studied, discussed, debated and collected art from many cultures and many influences. Over the years we amassed a major collection of American Western Art which for a number of years resided with a family foundation of which I was the executive director. During my tenure at the foundation I became acquainted with Carl Dalio, a very talented artist and his work. I discovered that Carl's inspiration comes from his living in the American West. His environment defines his color, his creative imagination and his drive for self-expression in many unique ways. I find his approach a very refreshing and valuable take on subject matter that doesn't lack for interest from the world of other artists, collectors, connoisseurs and art academics."
-Bill Harmsen, former Executive Director, the Harmsen Museum Foundation